A wall mount must be simple and at best invisible.
We combine both features to give you a unique result. Below we show you how easy it is to mount our wall mount and what result you get!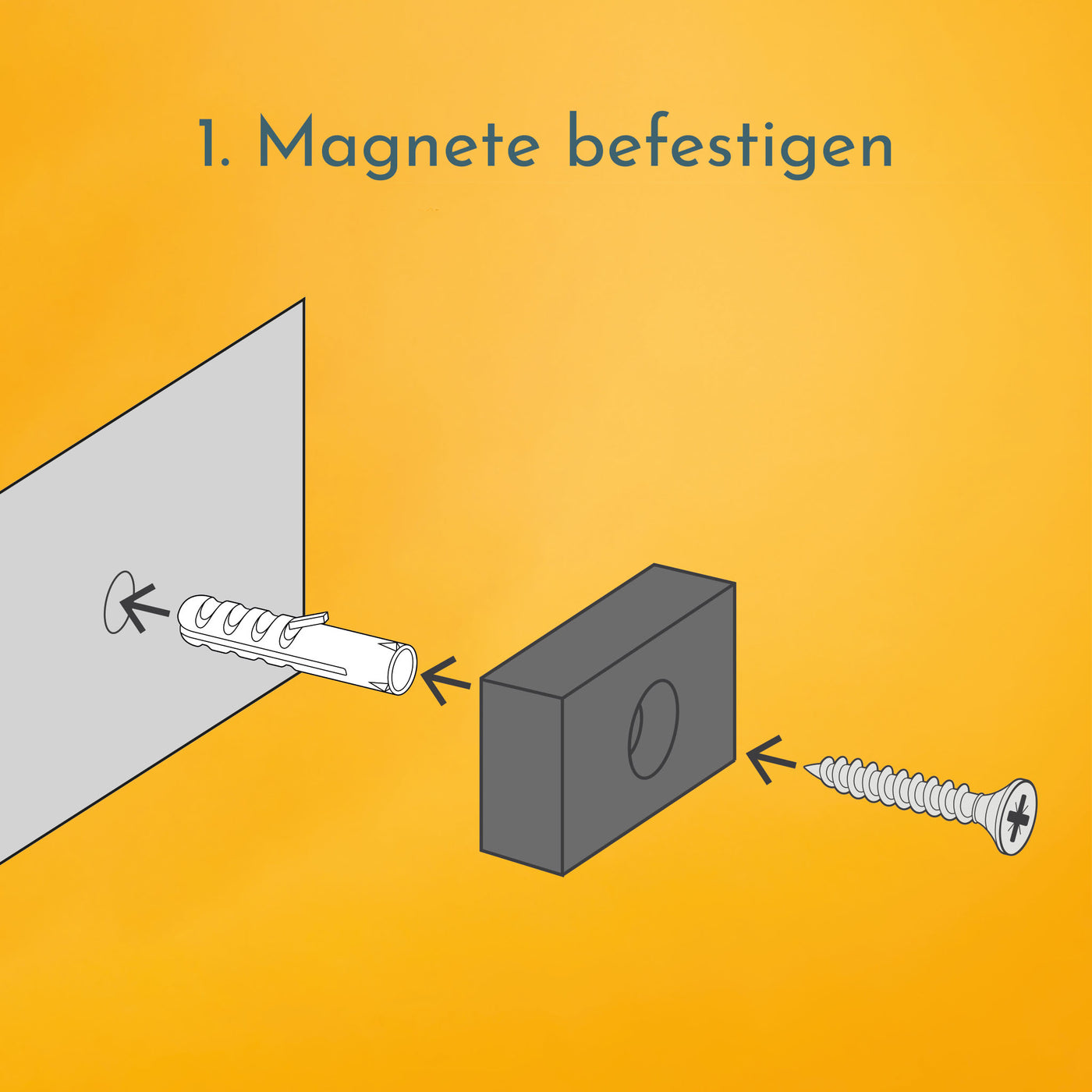 Step 1
Fix magnets
First, attach the magnet to the wall with the help of the dowel and the matching screw.

Thanks to the countersink, the screw disappears in the magnet, so that the product can rest perfectly on the magnet.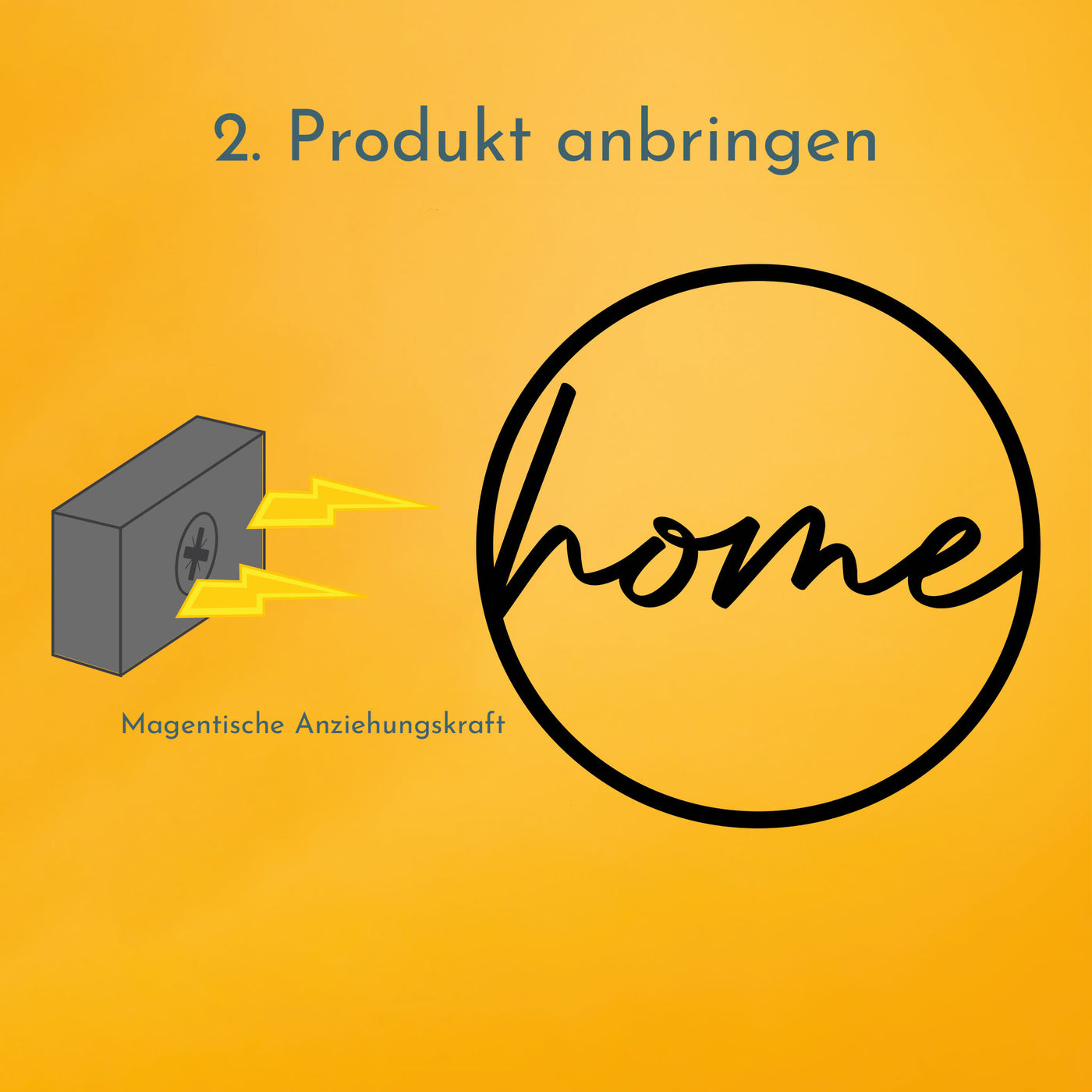 Step 2
Attach the product
Now, thanks to the very large magnetic attraction, you can easily attach the product.
The product is held by the attraction of the magnet and thus floats on your wall. All without visible screws or a visible mount.
Step 3
Enjoy the unique result
You're done! Convince yourself of the result in a before and after photo.